Explore the world with freedom and joy.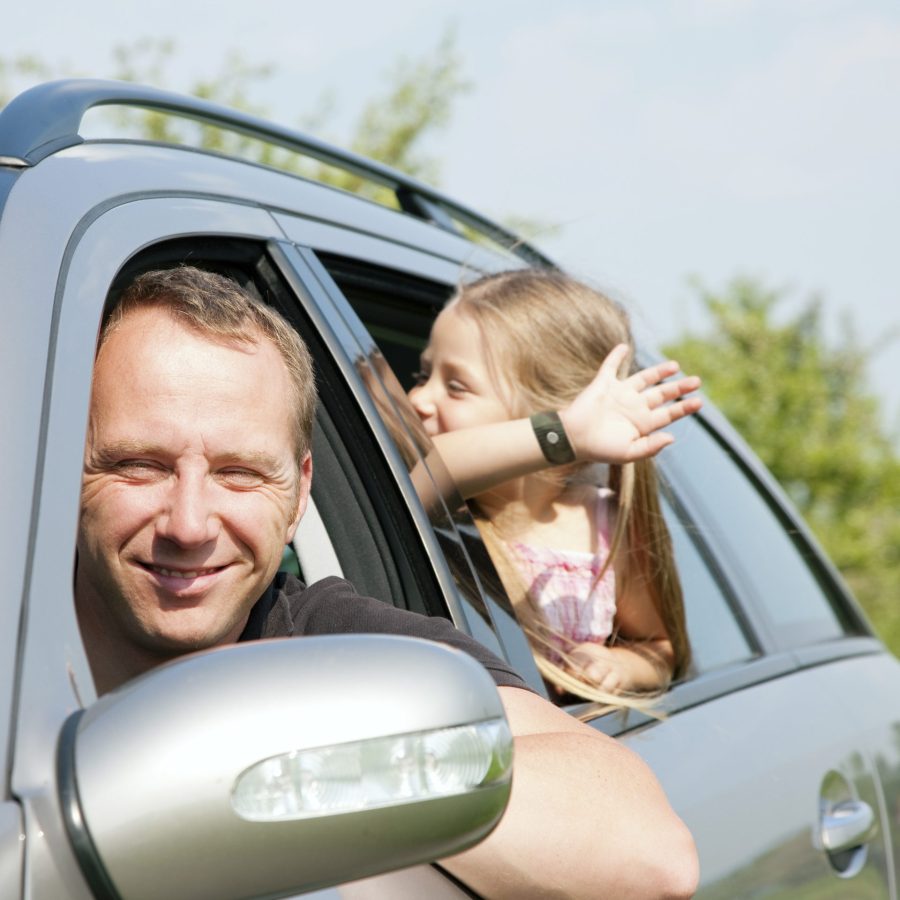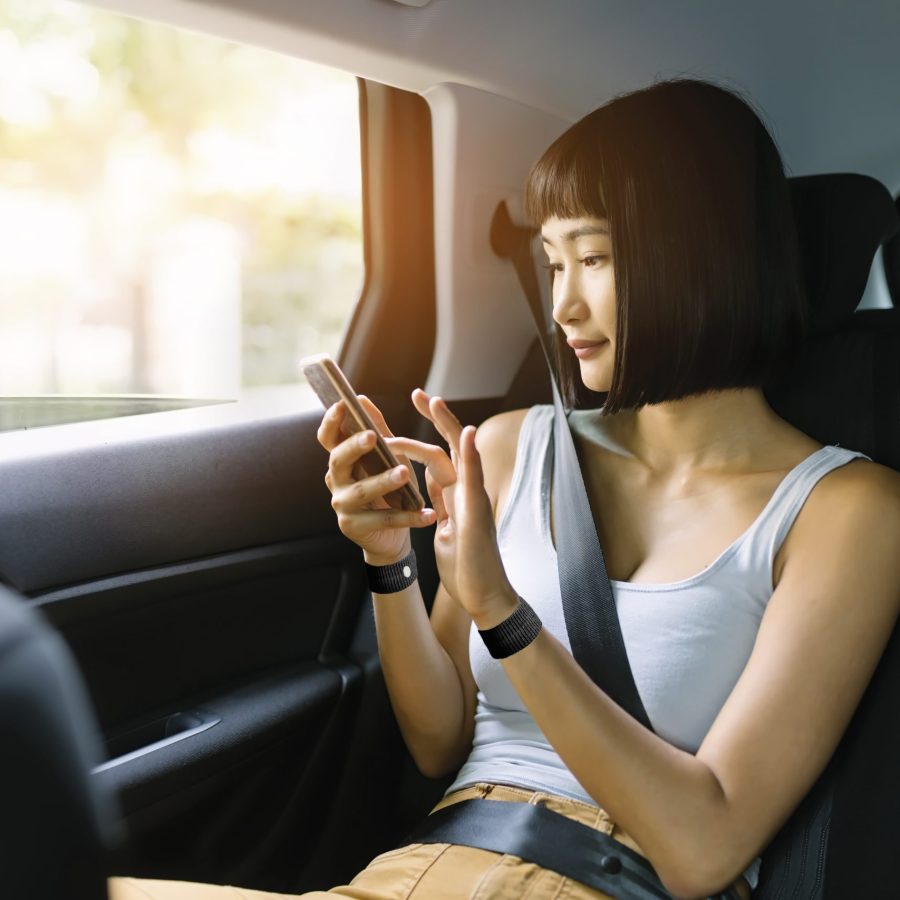 Sea-Band is a knitted elasticated wristband, which operates by applying pressure on the Nei Kuan acupressure point on each wrist by means of a plastic stud. Because the bands do not use drugs, they do not cause any of the side effects associated with anti-nausea drugs and can be worn on each wrist whenever you feel nauseous. They are suitable for adults and children.
Don't let your life's journeys be spoilt by the onset of nausea and vomiting; alleviate motion sickness and enjoy journeys with your children or enjoy your pregnancy by relieving your morning sickness by using Sea-Bands.
The natural choice for nausea relief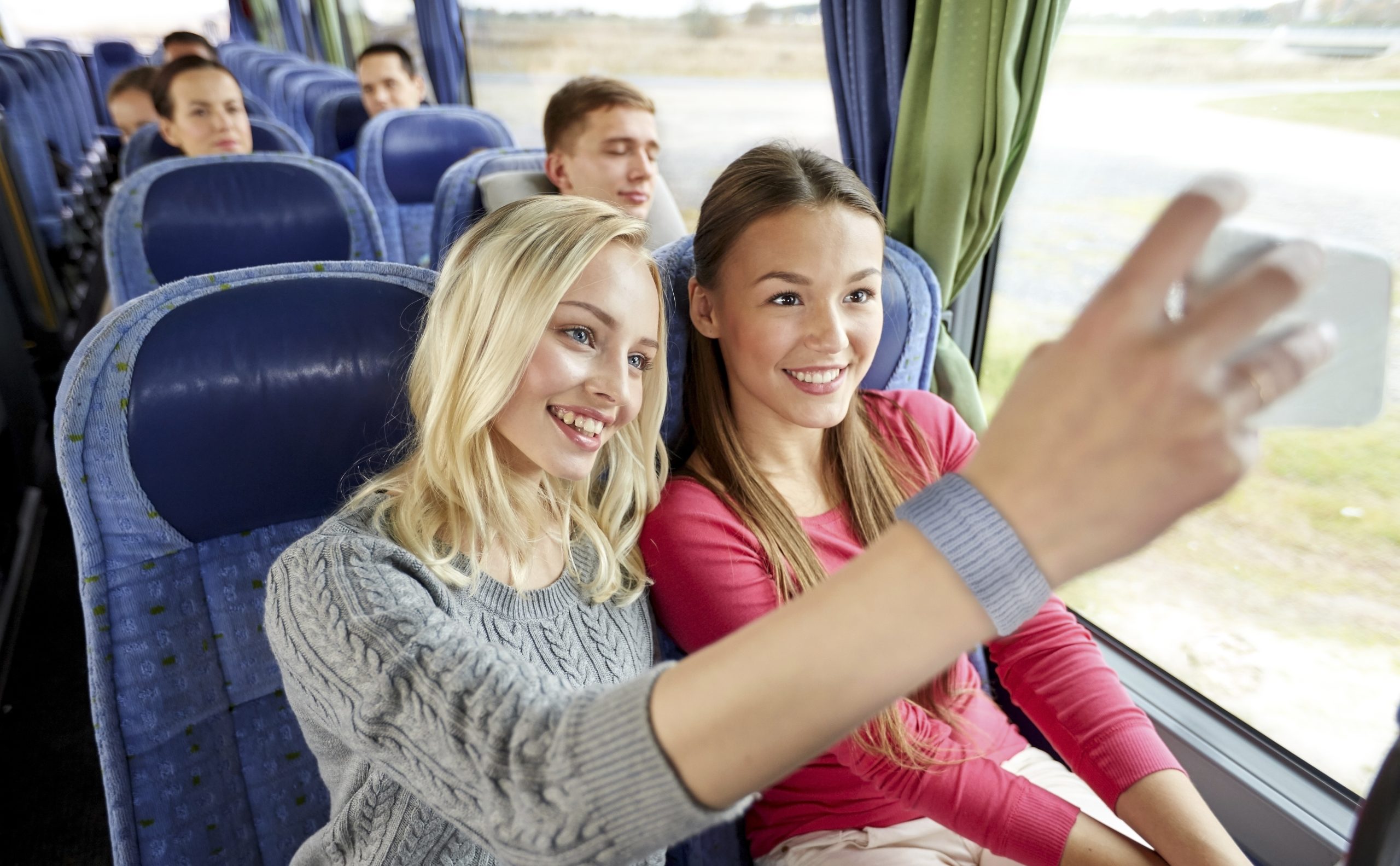 The nausea, dizziness and vomiting caused by any form of transport are triggered by a confusion of messages received in the brain. With Sea-Bands, travelling the world is now easier than ever.
Almost 80% of pregnant women will suffer from morning sickness at some point. Sea-Bands are an easy and natural way to combat morning sickness without taking drugs.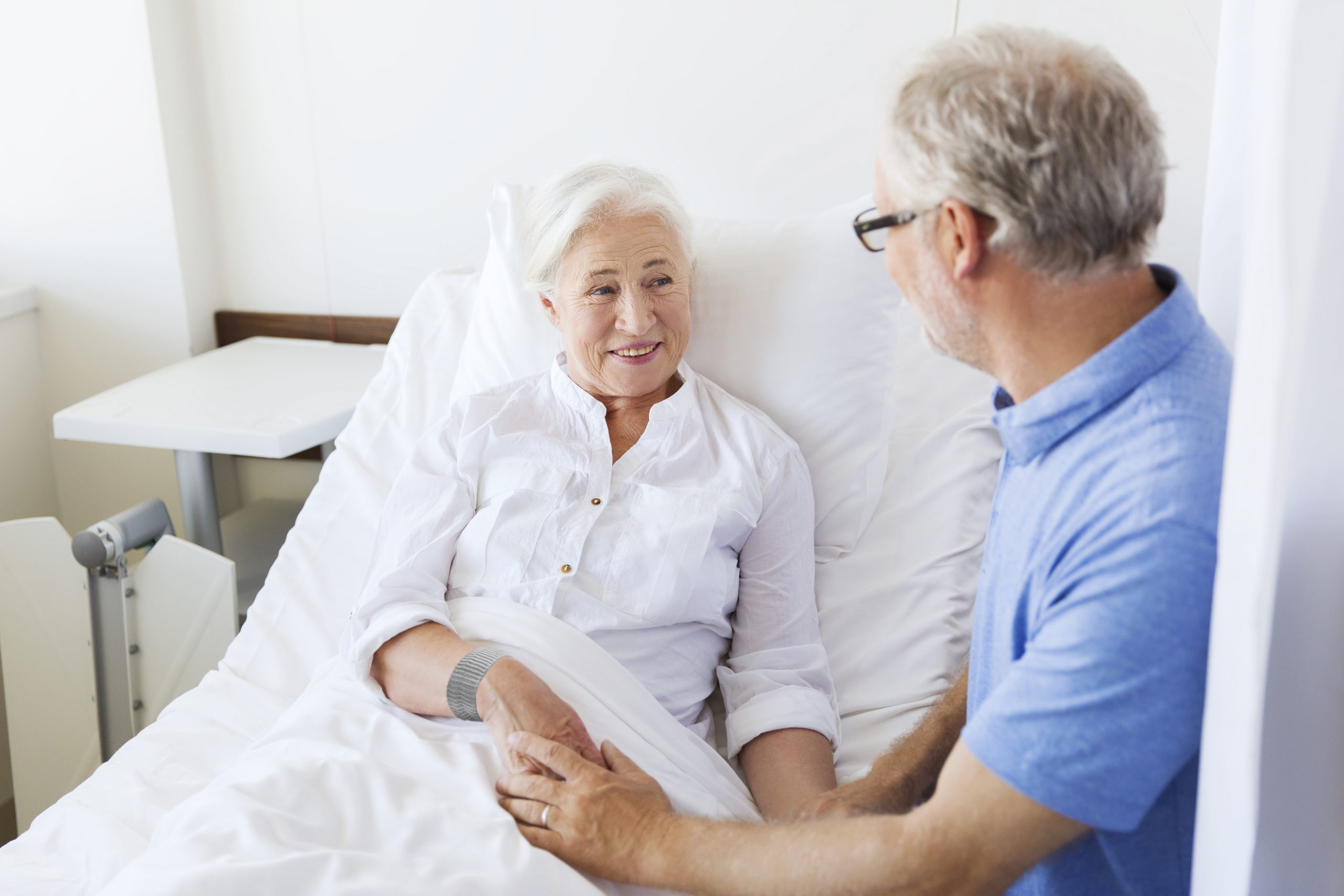 Despite improvements in anaesthetic techniques, many patients still suffer from nausea and vomiting after an operation under general anaesthesia, especially when other drugs are given for pain relief. Sea-Bands harness the tried and tested principle of acupressure to provide natural and effective relief from nausea and vomiting in such cases.
Sea-Bands are a low-cost, clinically proven, drug-free alternative treatment for the control of nausea and vomiting.
To ensure your Sea-Bands work properly, please follow the instructions below to position your wristbands correctly.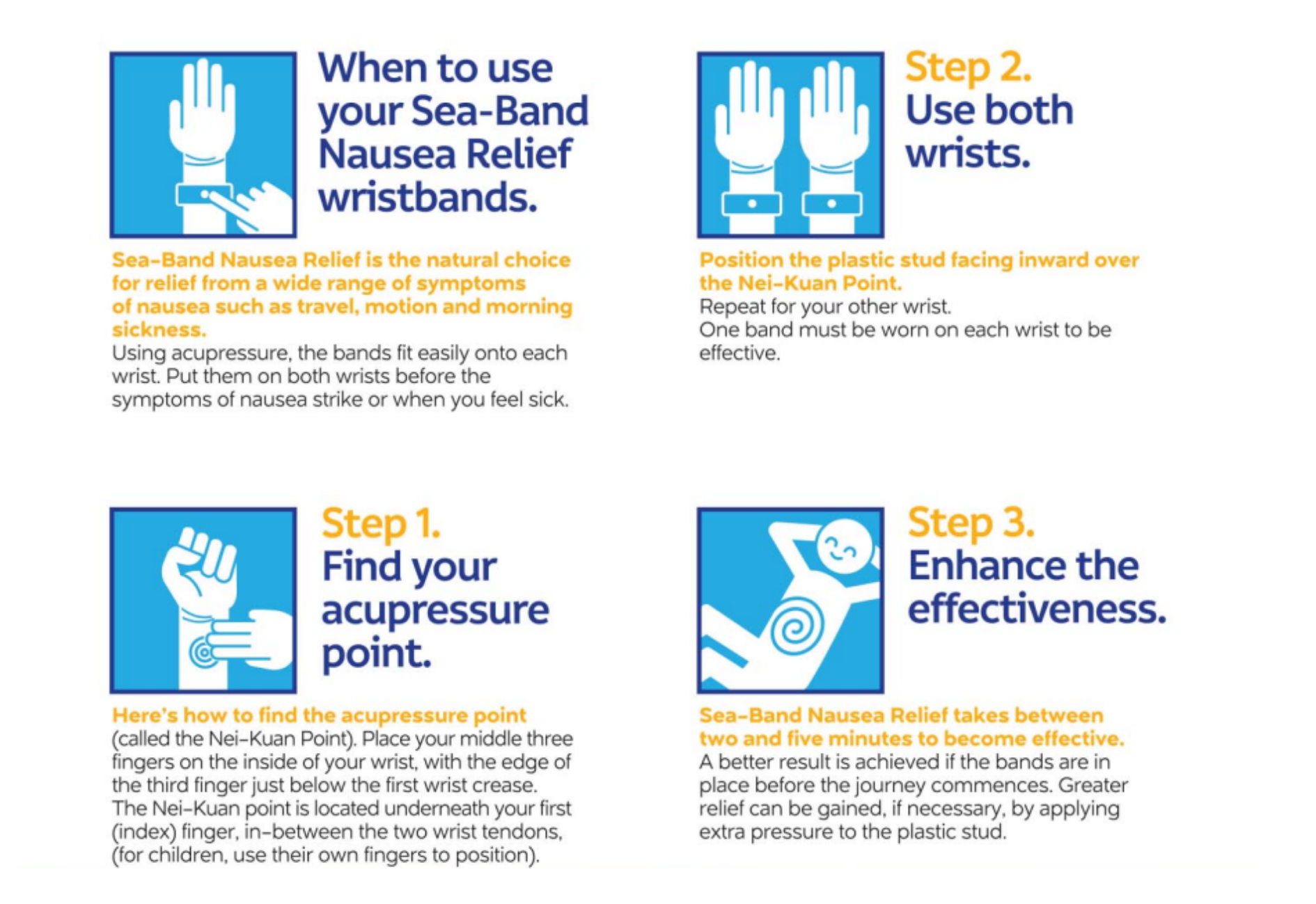 Questions? We are here to help!
(65) 6749 1693 | 6747 9356